Owner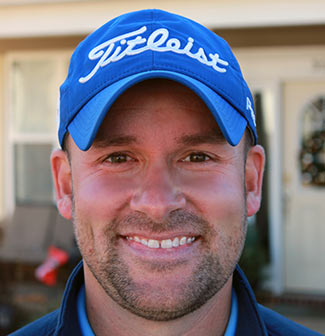 With a Turfgrass Management Degree from The Ohio State University, owner Jeremy Raeburn, has always dreamed of owning his own business with a focus on customer service and providing the best quality of labor and maintenance with landscape contracting and irrigation systems. He was also a former golf course superintendent with more than ten years of irrigation experience on his side.
He is certified for backflow valve testing and repair, as well as holds a license for ground pesticide in North Carolina. Since beginning his business, Jeremy and his crew members have grown and earned a reputation for their personal customer service and outstanding, reliable irrigation system service and landscape maintenance. Their focus is to improve the performance of your lawn and landscape.
Company
As a landscape contractor, we are known for our highly professional service and reputation for all brands of commercial and residential systems. We are dedicated to customer service and know that customer satisfaction is what keeps our business successfully. Please browse our website and contact us for any questions.
Our Company also specializes in and landscape lighting to complete the beauty of your home.
Our goal is to provide prompt, professional service to minimize the stress on our customers and to maximize your lawn's appearance and quality. Our rates are competitive and our personal customer service can't be beat! We strive to provide our customers with the operation and maintenance of a healthy lawn.
Services
Installations
New Irrigation Systems
Winterizations
System Start ups
System Audits
Backflow Certification
Drainage
Landscape Lighting Demo & Installations